Dental Care?Your Dentists in Copenhagen
Quality and pricing are always at the forefront whenever you visit one of our two dental practices in Copenhagen. Located at Frederiksberg and Østerbro, we offer everything from routine dental check-ups to advanced surgery and cosmetic dental care.

Call us at +45 78756500 or book online here.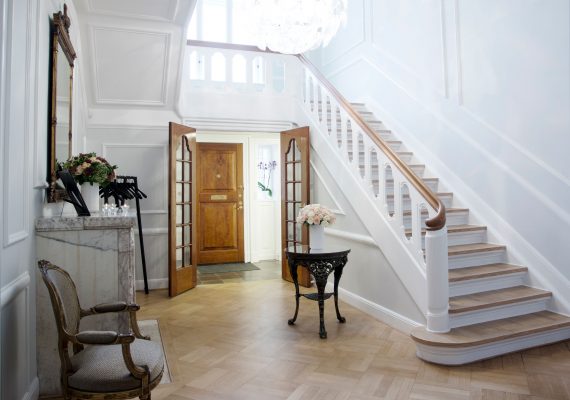 Among the top dentists in Copenhagen
Our two practices are renowned for being among the best dentists in Copenhagen. We never compromise on the quality of our treatments, and we do our utmost to provide our patients with the best possible service. That's why we're proud that Trustpilot.dk has rated us among the best dentists in Copenhagen.
Regardless of whether you visit our Frederiksberg or Østerbro practice, you'll notice that we only use the best and state-of-the-art equipment available. This enables us to provide safe dental care of the highest quality.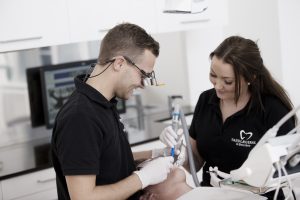 Affordable, transparent prices
Aside from being known for our high quality, we're also known for our affordable prices for dental treatments. Our vast popularity enables us to make bulk purchasing, ensuring great prices on the materials and equipment that we use. These savings benefit you as a customer. Compared to other dentists in Copenhagen, we're among the cheapest.
Dental fear? No worries. You're safe with us.
Many people find visiting a dentist a nerve-wrecking or even terrifying experience. That's why we're committed to treating patients with dental fear. All of our dentists and clinical staff are trained in handling dental fear. That means we can treat our patients 100 % painlessly.
For more information on what we do to help patients suffering from dental fear, please press the button below.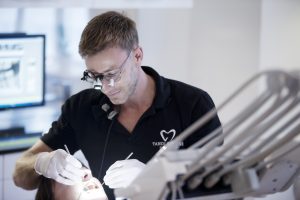 Read what our patients think about us
Flexible opening times
We're available when you need us. We're open on Saturdays and have special days with opening times until late in the evening. Naturally, we don't charge you extra for weekend appointments.
In the event of acute toothache, we offer short-notice appointments on Mondays to Saturdays to alleviate your discomfort. Tooth pain can be extremely debilitating, so you should always be examined by a dentist or dental hygienist to prevent the pain from worsening.
For more information on short-notice appointments, please click here.